Our  full-service family law firm remains open and available to serve every client during the COVID-19 pandemic. We have all the resources and technology available to help clients. Due to Governor Wolf's Order our office must operate remotely and is doing so to serve all clients. Current clients can reach us by calling the office number or e-mail us. Potential clients may schedule consultations by phone.  Response time may be slightly delayed during this time but we will respond to everyone as quickly as possible. Your patience is greatly appreciated.
EXPERIENCED FAMILY LAW ATTORNEY PROVIDING PERSONALIZED SERVICE
CONCENTRATION ON FAMILY LAW MATTERS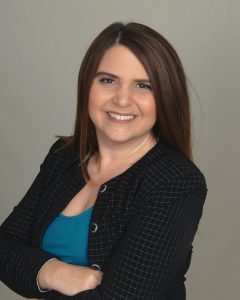 Welcome to the Law Office of Debra R. Mehaffie, LLC. We are a professional full service family law practice focusing on many family law matters. We recognize that each client has very personal individual needs. We approach each case with care, compassion, and understanding. We work hard for our clients to provide results. We respect your privacy and understand that you are going through an extremely difficult time.
Attorney Debra R. Mehaffie has extensive experience representing clients throughout Central Pennsylvania with dignity, respect and integrity. She takes the time to get to know each client and explores every legal option available in each case. The  practice is limited to representing a small number of clients so that each individual receives the attention they deserve.
NAVIGATING EVERY CLIENT THROUGH COMPLEX FAMILY LAW MATTERS
WITH  COMPASSION AND UNDERSTANDING
Family law matters can be extremely emotional and financially draining. Attorney Mehaffie has been representing family law clients since 2003. Her practice is limited to family law matters so that she can concentrate on the ever changing laws and procedures in family law.  She strives to provide every client with  skilled knowledgeable legal representation.
FOCUSED ON CLIENT NEEDS
We understand that every client has a different case and requires individualized attention. Attorney Mehaffie is available to help clients in a variety of emergency situations. She will meet with clients in the evenings and weekends if necessary to address important matters.
We take the time to sit down with you to understand the facts of your case and the emotional impact of your disputes. We understand this is an extremely difficult time so we work to help you understand the law, the legal process and your options in ways that are meaningful to you.
MANY OPTIONS AVAILABLE TO RESOLVE FAMILY DISPUTES
We litigate aggressively for many clients. For those who are interested in approaching their family disputes peacefully and with little or no court involvement, we offer alternative dispute resolution options.  Attorney Mehaffie is a trained parent coordinator and mediator.
We offer collaborative law and mediation services to help families resolve disputes privately. We are committed to providing reasonable cost-effective solutions to challenging family law matters.
Contact our law office today for an initial consultation by calling 717-790-2403.